Prologue
2016-2023 update

:
After conducting some additional research on television media sources, I would like to take a moment to point out the origin of this episode guide was established, organize, and maintained within this online Quincy, M.E. fan site compendium.
Historical Backdrop
The year is 1958 and the National Broadcasting Company (NBC) introduces Decision, a summer replacement anthology TV series focusing on seven possible TV pilots to hopefully garnish enough ratings for the Peacock Network to possibly pick up for the upcoming prime-time season. Introduced with a time slot of 10 – 10:30 pm Sundays for one season – it replaced the already successful The Loretta Young TV Show whose eight-year run had come to an end at the network.
While lasting only one season during the '58 time frame, Decision did establish one of the first proposed series in a 30-minute television show format, and included a kick-off idea from Owen Wister's granddaddy western-based novel, entitled The Virginian.
By the time The Virginian went into regular series production for NBC almost two years later (1962-1963), it already had an unofficial pilot 'in the bag' and the green light of the network as a series. It should be noted that this unofficial pilot being part of the Decision television series was never construed as part of the first season when The Virginian eventually received its regular rotation on the network. It stands alone with the first season of the series beginning in 1962-1963.
Building Capacity for a New 90-Minute Format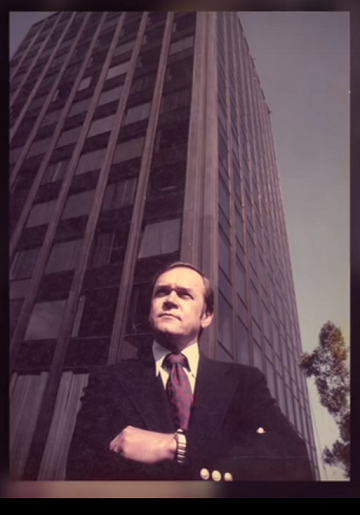 This re-introduction of the series to network television also meant that Revue Studios needed to expand the series' episode length from 30 to 90 minutes (approximately 74 minutes to accommodate network competition and advertising sales). During seasons 1 (also worked under Roy Huggins, father-in-law), 2, 3, and 5 of the series. Executive Producer Frank Price came on the scene having already been a writer and story editor of western genre small screen storytelling. Price went on hiatus during season 4 to broaden his expertise.
Price's role became crucial in the implementation of various formats, including mini-series, made-for-TV movie specials, and 90-minute episodic television shows, which gained popularity among networks like NBC and CBS. This was particularly evident when the NBC Mystery Movie was launched and aired to the public between 1971 and 1977. As the head of Universal-TV at the time, Price was instrumental in the creation and oversight of successful series such as Harve Bennett's The Six Million Dollar Man and Bionic Woman as well as Steven J. Cannell's "The Rockford Files," among others.
Speaking of The Virginian, "…that was a radical concept – to do something in 90 minutes, it basically was doing a movie a week…" and became the established format for the 90-minute program. "I worked at MCA Universal and Wagon Train got shifted away from NBC (at the time)," states Price on NEA's February 14, 2013 podcast. "As a result, a larger format was established…" in an effort to garner more fan viewership and advertising for the network. The Virginian proved so successful that it ran nine seasons and additionally helped other formatted series such as the NBC Mystery Movie find success in the television scene. Additionally, it provided Glen A. Larson with the role of producer in the 1971-1972 final season of the western series.
Scripters Ahoy: Glen A Larson and Lou Shaw
Multiple producers including Glen A. Larson brought a list of possible story and screenplay ideas into the NBC Mystery Movie mix including another 90-minute Larson production starring Dennis Weaver entitled, McCloud.
According to the Archive of American Television interview with Larson in 2013, the producer points out that 13 episodes (the first – "Snake Eyes" being a two-hour episode created in two distinct parts) of Quincy were ordered after having committed to a freshly-inked contract with Klugman to play the lead role. However, the network had really wanted first committed to a shorter run of one season with all agreeing that the medical crime-drama series would probably only last one season at most.
This notion of a shortened 13-season television series exists today for shows whose interest, revenue, or audience base is strong enough to support a continued run on a network. These same network concerns existed then as they do now. For example, today's 2016 mid-season replacements of 'Person of Interest' (POI) were only ordered for 13 episodes as their final season concludes a fifth season run. Thus, we can understand that a 13-run production is just about half of the total number of episodes that are typically produced within a more robust television series within a given season.
In addition to the Larson interview online, the Archive of American Television also interviewed Klugman who identified that Larson was difficult to work for and that the reason the Quincy series moved toward episodic muckraking with a social impact focus was because there were issues and investigative small-screen drama that Klugman sought to be a part of to provide quality informative television audiences would love and keeping come back for more.
Related Links:
National Endowment for the Arts – Frank Price Audio Interview (Feb 14, 2013)
https://www.arts.gov/audio/frank-price-part-1
https://www.arts.gov/audio/frank-price-part-2
If you found this article enjoyable, please consider making a donation for as little as $3 to support the maintenance of this website.