Often we are told that help comes to us in a variety of ways – none of which we see or know about ahead of time. Just last evening, I was watching the following YouTube commercial that may have been one of Jack Klugman's last as he comments about the sanctity and quality of life that all of us should be afforded… Let's take a quick look…
How good it was to locate this video where Jack with crystal clear clarity is able to point out how we need to be looking at our options when it comes to care giving at all stages of life until death…
Don't all our elderly deserve that much?
While this ad was produced over 12 years ago, like the Quincy M.E. television series, it still has relevance in our most recent election as seek adequate heath care coverage for all. Jack's son, Adam directed this series for First Freedom Campaign, and I for one am glad he did.
Adam Klugman – Mini Bio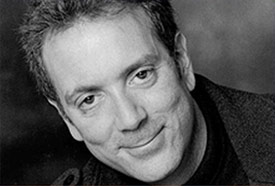 Adam Klugman has been working on a variety of projects but most recently you can catch him on his talk radio show, Mad As Hell Radio – https://madashellinamerica.com/ and Mad As Hell Doctors – http://madashelldoctors.com/, and his terrific Voice Over Talent of which you can catch a sample over at https://www.voices.com/actors/Klugman along with his own website page – https://www.adamklugman.com.
And for more info about First Freedom Campaign, visit the creators of the website FirstFreedomFirst.org, now at https://www.au.org/ .
Chief online influencer of all things Quincy. Currently, I operate as a content creator & editor to The Quincy Examiner – Online Home to the godfather of all today's forensic detective TV series. When time permits, I run the gauntlet with young and old family members as we surpass this post-COVID pandemic! I follow up with all communication but the social links below are probably the best way to find me quickly! Enjoy the site and come back again soon… that's doctor's orders! Be well!